Forkey Auto sells "Kristi" Enclosed Trailers of all sizes. We believe it is the best quality trailer on the market today.

The most popular 6'W 12'L V-nose.
Other sizes are 5'x8'- 5'x10' / 6'x10' - 6'x12' / 7'x12' to 7'x22' / 8'x12' to 8'x22'
And the ever popular car haulers. If you don't see it ask for it.

Price the trailer of your choice using this link -

http://forkeytrailerorder.webatu.com/orderform.html


We take trade ins and arrange for financing .

Call for price and availability 315-686-3099, 686-2749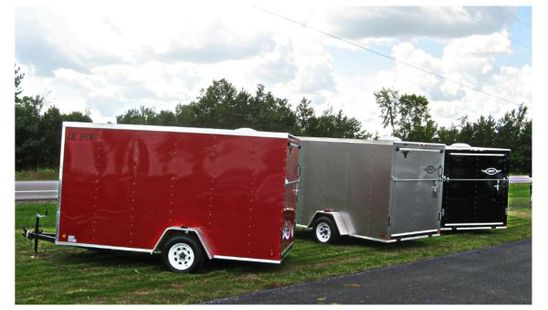 The best selling trailer is the 6 X 12 "V- nose" priced at $2999.
6 feet high by 12 feet long

---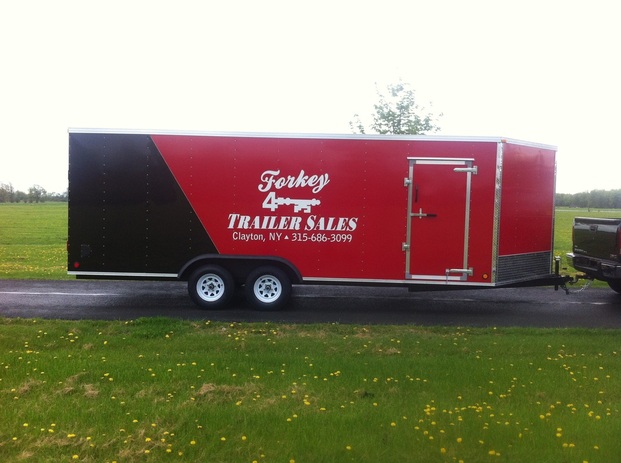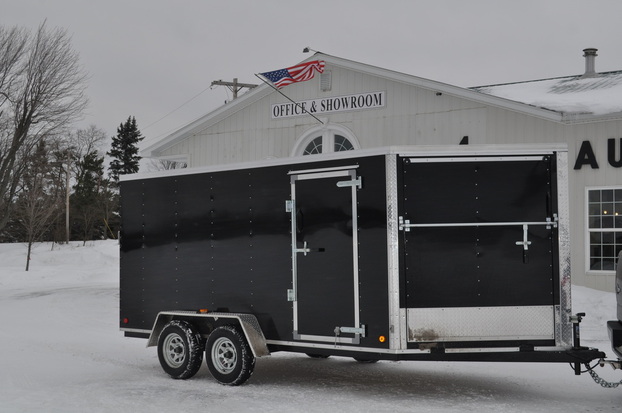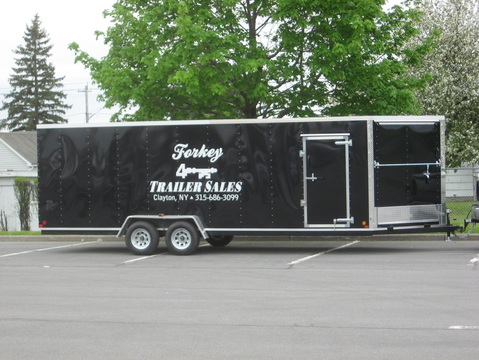 New "Custom" 2013 Snowmobile, ATV, Motorcycle, or just plain haulin and storage. 22 foot box,+ 4 foot V nose. 81 inches wide. 6 foot 6 inch inside height.
2 inside lights. Led running lights, Electric brakes. 3 doors, Drive in n out.


---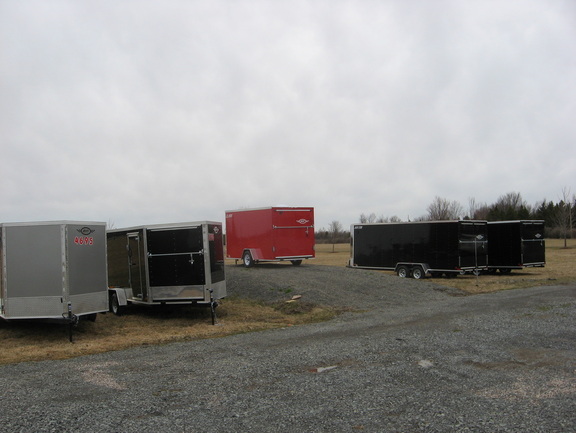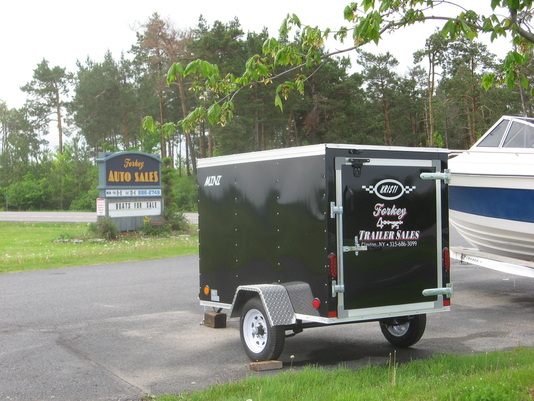 We have the new "Mini" that is 4 feet high, 4 feet wide and 6 feet long.
Perfect for the small load or storage.

$1299. on Sale

---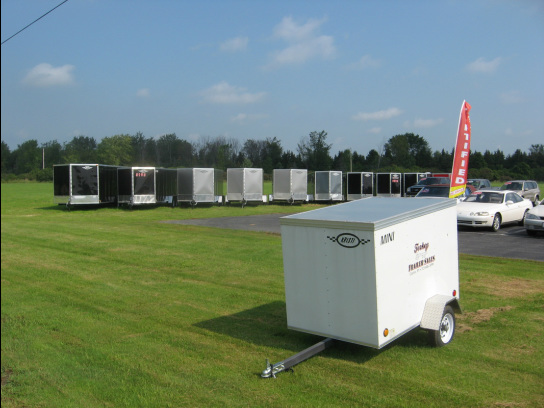 Call us right away, we might have your trailer in stock
---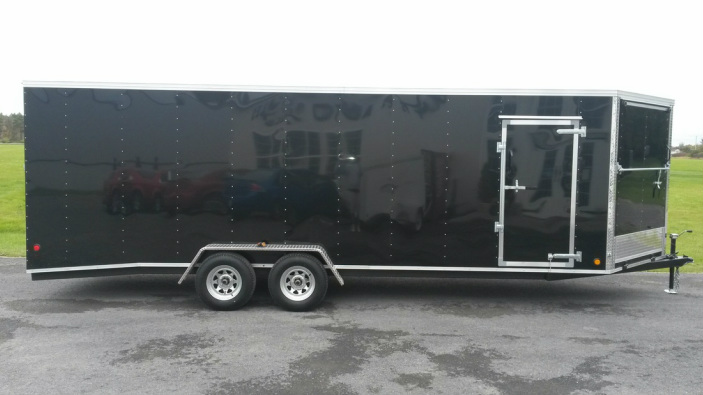 How about a 7 by 22 foot Beavertail Snowmobile trailer for easy loading and extra clearance.?
---